2007 Musicians Hall of Fame Inductee
It's hard to imagine, what could possibly top countless Gold & Platinum records, Grammy Nominations, being able to say, you wrote and played the guitar riff to some of the biggest hits of all time, and worked alongside music royalty for most of your life – But, then, being inducted into the Musicians Hall of Fame and Museum in Nashville, would have to top them all.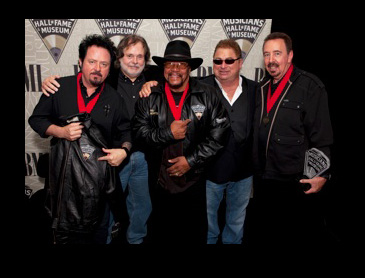 In 2009, Louie Shelton travelled back to what's affectionately known as Music City, to do the honours and receive his induction into the Musicians Hall of Fame, however, this career fairytale, like all fairytales, has a perfect little twist behind it. Louie Shelton was originally, inducted into the MHFM in 2007, but, as Louie had returned to Australia, the committee were unable to locate Louie to accept his nomination.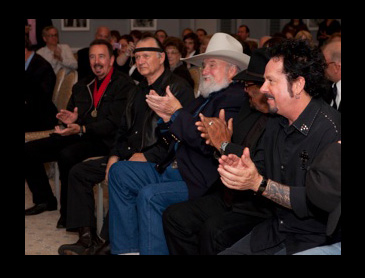 If you can imagine this, for two long years, Louie had no idea he had received such a once in a lifetime honour and the Musicians Hall of Fame had no idea how to tell him! Finally, during the awards ceremony in October 2009, Louie Shelton accepted his induction with great joy, alongside renowned musicians such as Charley Daniels, Steve Lukather (Toto), Dick Dale and many more.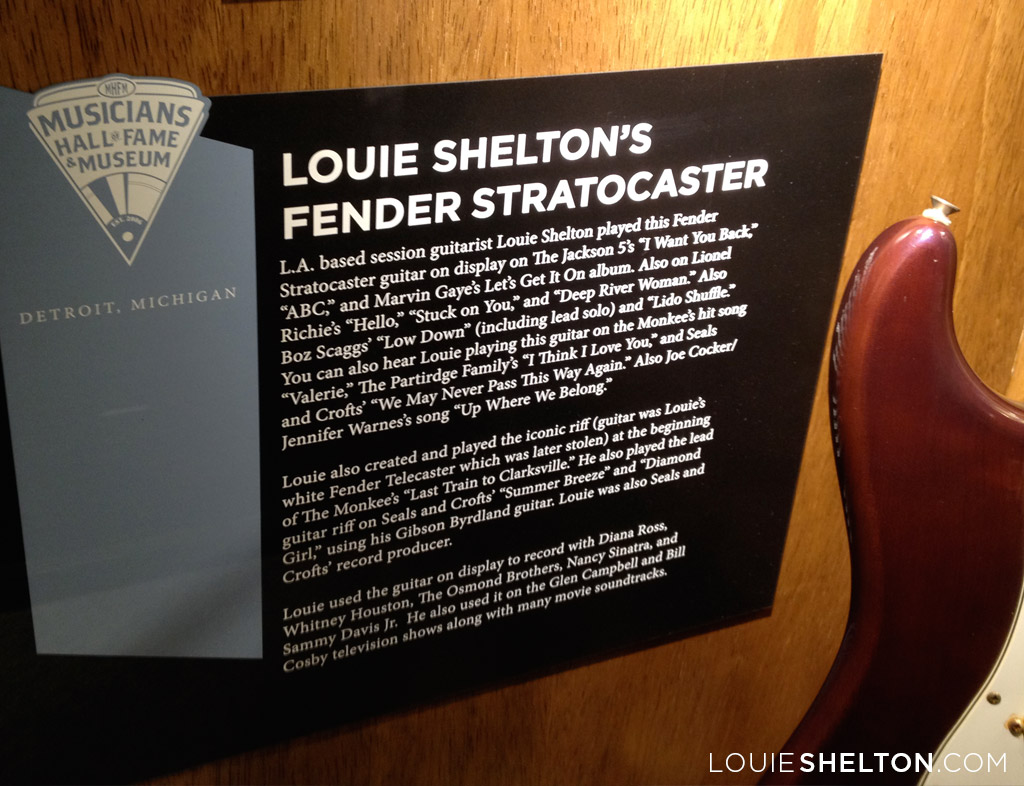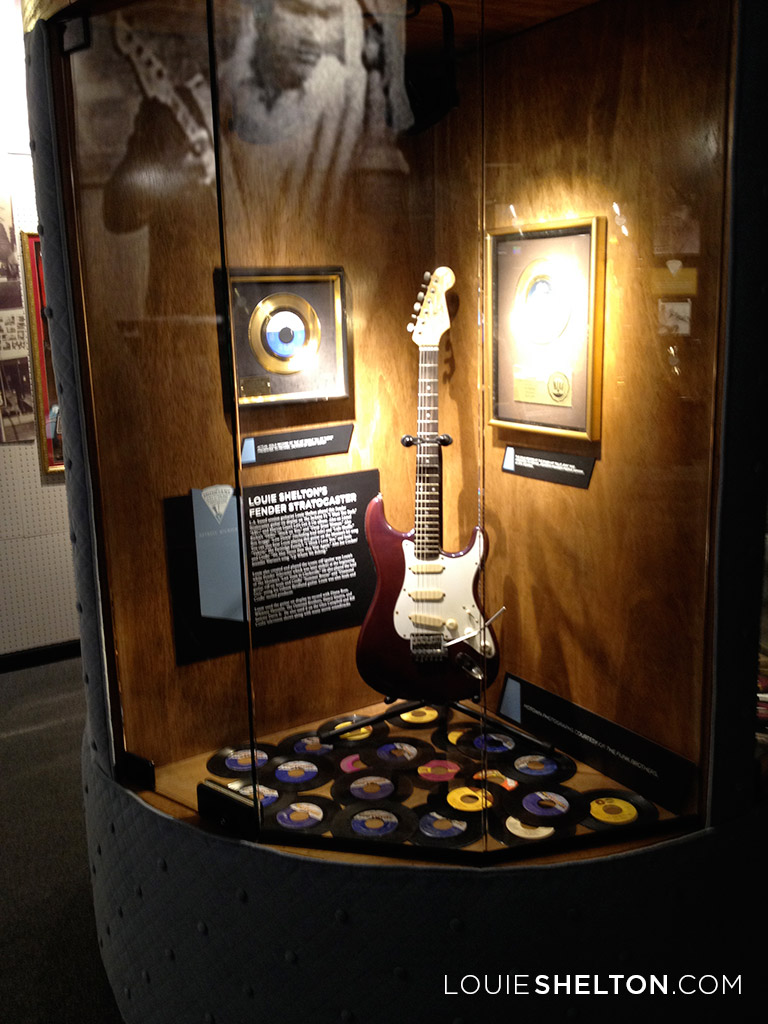 Arkansas Entertainers Hall of Fame
In 2013 Louie Shelton was honored as inductee to the Arkansas Entertainers Hall of Fame. This prestigious inductee class included: Al Green, Sister Rosetta Tharpe, Albert King, Johnny Cash, Sonny Boy Williams, Levon Helm, K.T. Oslin, The Browns, Floyd Cramer, Ronnie Dunn, Charlie Rich, Jerry Van Dyke, Conway Twitty, Art Porter, Billy Bob THornton, Lefty Frizzell, Joe Nichols, Jimmy Driftwood and Glen Campbell.
Watch the Louie Shelton Induction Video: